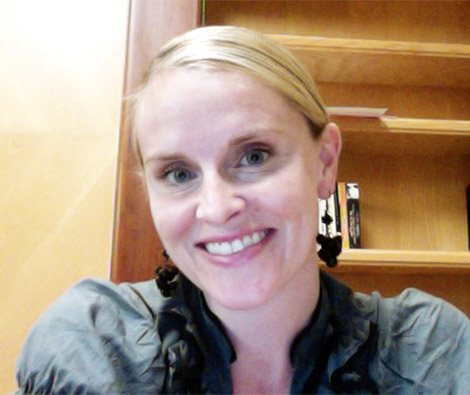 About Me
Welcome to The Center for Play Therapy! I love working with children of all ages and their families and have over 10 years of experience working with children, adolescents, adults, and families. I received my Bachelor of Arts in Psychology from DePaul University in Chicago, Illinois. From there, I spent four years in a Doctor of Psychology program in Clinical Psychology, focusing on children, adolescent, and family psychotherapy. After having my beautiful daughter, Grace, I graciously accepted an offer of admittance to the Marriage and Family Therapy program at Edgewood College here in Madison, Wisconsin. In 2013 I received my Master of Science in Marriage and Family Therapy and am currently working towards my 3000 hours for full licensure.
In terms of my clinical experience, I began my journey working in the mental health field in 2001, whereby I worked at a psychiatric hospital in Des Plaines, Illinois for children, adolescents, and young adults. I then went on to become certified as a substance abuse counselor in Illinois and began working as an Addictions Counselor at Community Counseling Centers of Chicago - Recovery Point. I received play therapy training and supervision from 2006-2010 throughout the various doctoral practicums that I was engaged in, which ultimately allowed for me to receive the initial training required to become a certified play therapist. In 2006, I began my doctoral program and subsequently began providing psychological testing for children, adolescents, and young adults in multiple therapeutic day schools throughout the Chicago-land area. In 2012, I began my clinical internship through Edgewood College at The Family Center here in Madison, focusing on all ages for individual therapy and a special interest in children and families.

About Play Therapy
Play is a fun, enjoyable activity that elevates our spirits and brightens our outlook on life. It expands self-expression, self-knowledge, self-actualization and self-efficacy. Play relieves feelings of stress and boredom, connects us to people in a positive way, stimulates creative thinking and exploration, regulates our emotions, and boosts our ego (Landreth, 2002).

Play therapists utilize play therapy to help children express what is troubling them when they do not have the verbal language to express their thoughts and feelings (Gil, 1991). Specific toys are introduced in the playroom, including toys that are considering nurturing, aggressive, real life or creative. When a child chooses a certain toy from a certain category, the play therapist gains knowledge about what issues the child may be struggling with, and by utilizing these toys therapeutically, a child begins to process these issues through their play.

Play therapy helps children to communicate with others, express feelings, modify behavior, develop problem-solving skills, and learn a variety of ways of relating to others. Play provides a safe psychological distance from their problems and allows expression of thoughts and feelings appropriate to their development. Play therapy can be used to address issues of anxiety, depression, anger, grief and loss, divorce and family dissolution, crisis or trauma, physical and sexual abuse, domestic violence, ADHD, autism, and behavioral issues.
About Creative Therapy
Creative therapy uses methods from the play therapy "tool-kit" such as painting and drawing, sand tray symbols, picture cards, and clay combined with more traditional "talk" therapy. Best suited for older children, adolescents, and adults, this style of therapy draws on aspects of cognitive behavioral therapy (CBT), person-centered counseling, narrative therapy, family systems theory and play therapy as required. As with all services, the emphasis is on providing a safe space to explore a variety of issues ranging from emotional difficulties such as anxiety and depression, as well as life challenges such as family conflict, separation, school adjustment, bullying, and friendships.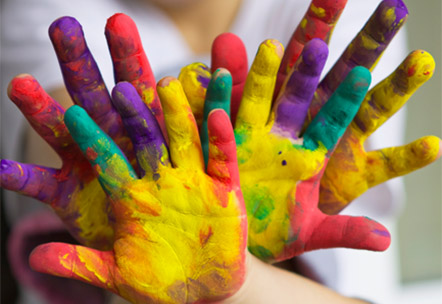 Play Therapy Works!
Is a 7.5 Minute video introduction to play therapy and its value.
About Parent/Caregiver Support Sessions
Sometimes (or a lot of the time!) being a parent or caregiver is hard work. This service offers support to parents raising their own children (adopted, biological, foster, etc.) or for caregivers raising a grandchild, non-related child, or young person in foster care. Parent support sessions give a space to explore options and various parenting decisions and approaches in a way that supports the child or adolescent's social, emotional, and physical well-being. This intervention can vary in duration and frequency depending on your particular needs and may be accessed separately or to complement other services at The Center for Play Therapy.