Services
The therapy services provided at The Center for Play Therapy include a multitude of psychotherapy experiences for children, adolescents, and families that all contain a systemic framework. This means that as a marriage & family therapy, I naturally understand conflicts and problems through the lens of larger network of the child's life. His or her family, friends, neighbors, teachers, and many others may and often do encompass a young person's life. Therefore, it is super important to incorporate the knowledge I have regarding systems theory within the play therapy environment.

Below are more detailed descriptions of what each service entails as well as what you can expect from such services provided to your child, teen, and/or family. The issues addressed include, but are not limited to: depression, anxiety, trauma, attachment disruption, social skills, self-esteem, school difficulties, grief/loss, adjustment from divorce, ADHD, Autism/Asperger's, eating disorder, enuresis/encopresis, oppositional behaviors, and more.



The therapy provided to your child will consist of many different types of play therapy from a variety of theoretical backgrounds; and may or may not be used with your child, depending on his or her needs. I pride myself as a play therapist who sees and hears your child first before deciding on the most appropriate form of play therapy for him or her. The types of play therapy your child may experience can include any and/or all of the following:
-Child-Centered & Filial Play Therapy
-Psychoanalytic Play Therapy
-Object Relations Play Therapy
-Theraplay®
-Therapeutic Stories: Narrative Therapy, Biblio Therapy, & Lifebooks
-Skills Training
The initial evaluation of your child will include 90 minutes of different observations (parent(s)-child, child alone, etc.) with a Recommendations Roundup at the end with everyone involved. This allows for both you and your child to hear all the positive elements of your son or daughter that are wonderful as well as some recommendations for treatment with regard to any concerns.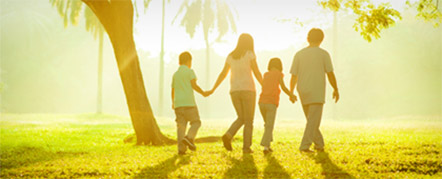 Family systems theory suggests that an individual's psychological problems can develop and be maintained in the context of family functioning. Family therapy focuses on exploring the interactions that occur between family members and how these interactions may be reinforcing problematic beliefs, feelings, and behaviors in family members and the family as a unit.

Coming from a family systems theoretical background, one of the strongest (aside from play!) forms of therapy we provide here at The Center for Play Therapy is Family Therapy for all types of families. I believe that there is no "one" definition of family. Rather, I believe that the concept and definition of family is one that includes individuals who love and support each other unconditionally, who have struggles and experience emotional pain at times, and most of all, family is being connected. Some of the families currently at The Center for Play Therapy include:
-Adoptive families
-Foster families
-LGBTQ families
-Single-parent families
-Caregiver (grandparents) families
With each 90 minute family therapy session, every member of the family is encouraged to attend and will include sessions involving play therapy as well! Family therapy is the strongest way to stay connected and cohesive as a family unit and at The Center for Play Therapy, our goal is to help all of you have a voice, be heard, stay strong together and connected with each other.
Creative (or Expressive) therapy is geared specifically for pre-teens (10-12) and teens (13-17) that focus solely on utilizing your teenager's unique expressive qualities. It should be noted that Creative Therapy can also be used with younger children and almost all of these elements are incorporated into play therapy in a variety of ways. Expression and creativity are pulled from the following sources:
-Music
-Writing
-Movement
-Art
-Drama
At the end of each 50-minute session, the pre-teen or teen has the opportunity to process the session with or without his/her parent(s) in the room. This offers the adolescent the opportunity to feel some level of control in his/her world when often times teenagers feels unheard. This choice encourages the opportunity for a more cohesive and connected relationship between parent(s) and teen(s).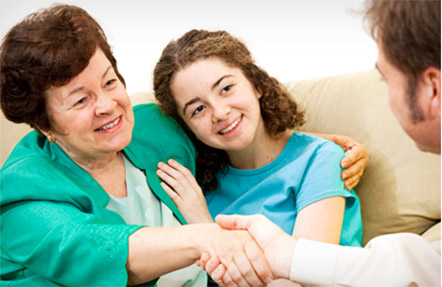 Parenting brings both sheer joy and significant meaning to our lives; however parenting can also be quite a challenge. And this challenge becomes even more difficult when our child experiences his or her own personal struggles. That is why I wanted to provide therapeutic support to parents and carergivers of all family types to have a safe space to express their concerns, joys, worries, and questions regarding parenting and raising children.

After gathering all the information you can provide on your child during the initial play therapy evaluation session, I will then provide the parent(s) and/or caregiver(s) with a variety of information through psychoeducation about their child's current circumstance(s) that may be contributing to his or her distress. By developing a greater sense of how specific factors impact the psychological functioning of their child, parents/caregivers are better able to understand and therefore more equipped to successfully help their child/children. Aside from psychoeducation, Support Sessions may include such specific information and tools regarding these topics:
-Parenting style
-Parenting strategies
-Foster and adopted children
-Behavioral management
-Structuring the home environment
-And any topic you have specific concerns/questions about!